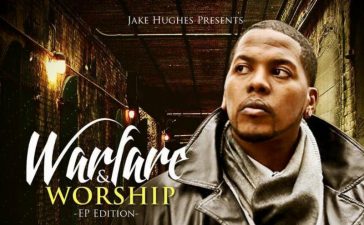 Jake Hughes has released a music video for his single "Get Up" from his debut album Warfare & Worship. The Racine, Wisconsin native and indie native is a neo soul gospel artist.
Jake Hughes recently performed at a Stellar Award showcase in Nashville last month, and has been nominated for the 4th annual Prayze Fest People's Choice Awards.
The video, set in black and white, take a trip down memory lane, giving glimpses of fashion and manner from the the 40s and 50s. Starting off with a humorous skit, the story unfolds with a performance by Jake and his band at a local church..