With three studio albums and several chart-topping singles under her belt, GRAMMY®-nominated artist, Britt Nicole is shaking things up and releasing her first ever full-length remix album, THE REMIXES, set to release March 17.
Fans can expect to hear dance-filled beats on the album as remixers such as Capital Kings and Soul Glow Activatur put a new spin on favorites including "Gold," "Lost Get Found" and "Ready Or Not."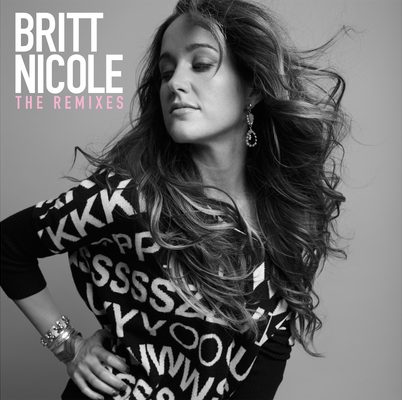 THE REMIXES follows the success of her latest album, Gold, which earned Britt Nicole her first GRAMMY® nomination for Best Contemporary Christian Music Album. The album's title track was a crossover hit, breaking into the Top 40 pop radio chart as well as receiving RIAA Gold Certification.
Along with readying to release THE REMIXES, Britt Nicole is busy in the studio recording tracks for her upcoming full-length studio album, set to debut this fall.
Tracklisting
1. Ready Or Not (featuring Lecrae)(PHENOMENON Remix by Soul Glow Activatur)
2. The Lost Get Found (Neon Feather Remix)
3. Amazing Life (Capital Kings Remix)
4. Like A Star (MyKidBrother Remix)
5. All This Time (PRO_FITT REMIX)
6. Walk On The Water (PHENOMENON Remix by Soul Glow Activatur)
7. Set The World On Fire (Neon Feather Remix)
8. Glow (JSapp Remix)
9. Holiday (MyKidBrother Remix)
10. Gold (Lark Remix)
11. The Sun Is Rising (Horizon Remix)
BONUS: 12. Gold (Jason Nevins Rhythmic Remix)