As 2022 comes to an end, here are a few stories that grabbed our attention this year.
Faith City Music releases fresh sound. Tim Bowman & Faith City Music produced a project that shifts concepts about worship: what it looks like, how it sounds. Bowman & Faith City Music did this with their new album, Welcome to Faith City. Their worship style was fully displayed as they held their release concert at the Spirit of Faith Christian Center. Judging from the audience's reaction, this group is definitely on to something.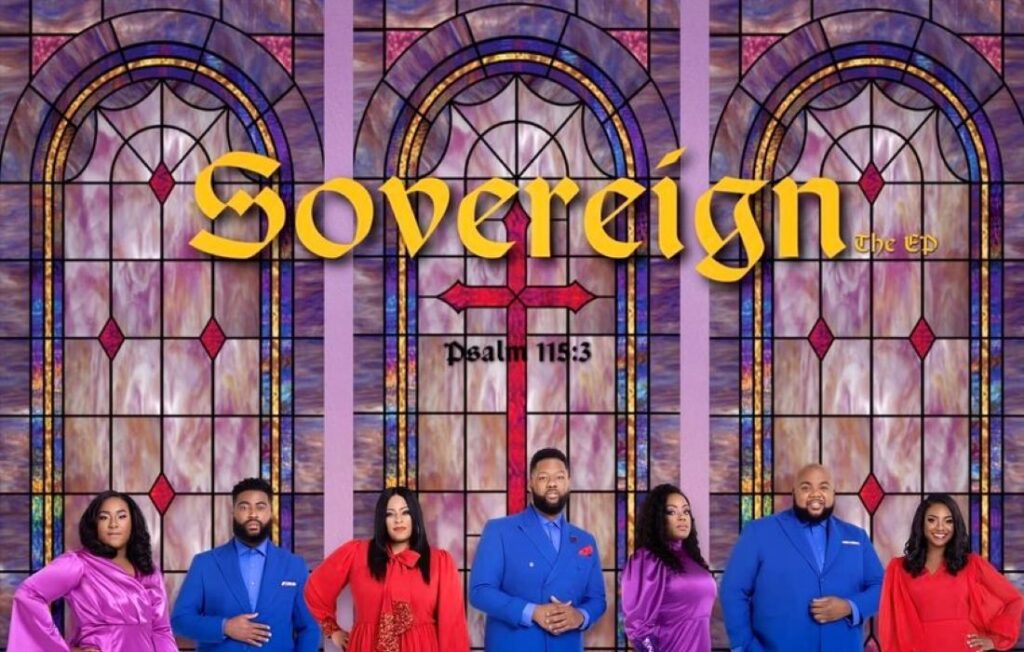 Jared Sawyers pays homage to gospel legend Richard Smallwood. The long-time protégé of the musical genius who brought us "Total Praise" and many other enduring songs shared his thoughts on his long friendship with him and the story behind plans for a tribute concert. Although the concert was postponed, the interview gave readers an intimate look at an artist who is revered now and undoubtedly will be revered for the ages.
Roderick Giles & Grace's 2022 European Tour wows audiences! This dynamic group's fifth European tour ran from December 14-29 and included 14 stops. Their last stop was Teatro Jubilaem in Stienta, Italy. Consistent with other tour stops, their concert was sold out. Catch up with the group's travels by following them on Facebook at Giles Music Group. The group also released their "Sovereign" EP earlier this year.
Tracy Morgan receives multiple accolades. The Stellar Award-winning broadcast veteran's star continues to shine bright. This year she received multiple awards, including the Presidential Lifetime Achievement Award from President Joe Biden and Vice President Kamala Harris, the Trailblazer Award at Living Waters Christian Church, and she shattered the glass ceiling by being the first woman to be inducted into the Spin Awards Hall of Fame. In addition to her broadcast duties, this queen of the airwaves is never too busy to participate in giving back to her community, including serving as host for the Excellence In Service Gala, which celebrated community leaders. Listen to her show on WHUR here.
Dark2Light show love for St. Jude. Proving they understand their purpose extends beyond themselves, the trio of Javon Inman, Rob Mercer, and CD Porter teamed up with other DMV award-winning recording artists and worship leaders for the song, 'St. Jude Strong.' In partnership with St. Jude Children's Research Hospital, the song delivers a dynamic performance of fiery vocals and emotional lyrics.
Nolan Wiliams' GRACE, the Musical nominated for twelve Broadway World awards. The nominations cap off a year that saw GRACE hold its world premiere at the historic Ford's Theatre. The show was attended by luminaries like former First Lady Michelle Obama. Nominations include Best Musical, Best New Play, and Best Performer In A Musical for Nova Payton. To see all of their nominations, go here. Williams also hosted the Grace Beyond the Stage Colloquium at the Kennedy Center, where attendees took a deep-dive into the history of food in the African-American community that propelled the themes in GRACE. Read this bio to learn more about Nolan Williams, Jr. and his fantastic work.
Making Moves
Choir master Patrick Lundy was appointed Chair Vocal Music Department and Concert Choir Director at the prestigious Duke Ellington School of the Arts. He also celebrated the 25th anniversary of Patrick Lundy and the Ministers of Music this year.
Gospel insider and recording artist Jerome Bell was appointed Pastor Elect of the historic Second Baptist Church in Clifton, VA.
In September, Hymns Family founder Phillip Carter held the first rehearsal for his newly formed Southern Maryland Regional Choir. Read more about the choir here.
More than a song
Jawn Murray lands executive producer spot on "Sherri." After solidly making his mark as a pop culture expert, the media personality Murray took the helm as Executive Producer of the "Sherri" show. Long in demand as a guest on shows to discuss a myriad of pop culture happenings, Murray has found his place in the sun, and the DMV continues to heap praise on its native son. "Sherri" has proven to be a ratings winner, leading the pack of new talk shows. It may be an indication that Jawn Murray may be gracing the screen for a long time. We are collectively all glad about it! Watch Jawn surprise Sherri for her birthday.