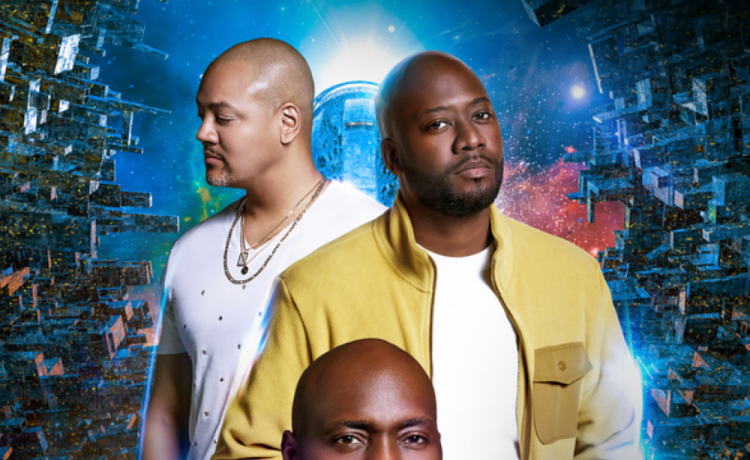 Gospel music has a new supergroup consisting of three incredibly talented, focused, and enthusiastic men of faith. Rob Mercer, CD Porter and Javon Inman are the brotherhood united to become DRK 2 LGHT.
With John P. Kee, The Winans, Commissioned, Yolanda Adams, The Clark Sisters, and Stevie Wonder serving as their musical influences, DRK 2 LGHT seeks to encourage people to never give up. DRK 2 LGHT are a collaboration of three musical geniuses who intend to impact the Kingdom with songs of healing and deliverance.
"I know what doubt, depression, and defeat feel like," Mercer says. "Amazingly, God turned situations around for me, and through our music, I want to help others see their way out."
DRK 2 LGHT write authentic music and sing passionately about the love of God. They are an example of the joy-filled life that believers can live through Christ. Their giant personalities and fun-loving spirits are genuinely reflected in the official music video of their debut single "He Keeps On".
"He Keeps On" music video is directed by Lionel Rawlings for Lionskey Productions. The video follows DRK 2 LGHT on 'a day in the life' of Rob, CD, and Javon. The fellas link up for a high-energy, amusing day with the scenic National Harbor – Washington, DC waterfront as their backdrop. Their performance and personalities in this video define the dynamic chemistry of their inherent brotherhood.
"He Keeps On" official music video is available on YouTube and the single is on all digital music outlets. "He Keeps On" is released by Enon Music Group in partnership with The Orchard and Sony Music.