Vincent Bohanan & SOV's fourth album is bringing joy to audiences around the country. Since its release, the choir sang on Fox Television with Natalie Grant, and was a featured performer at the Florida A&M University homecoming.
As we approach the end of the year, performance dates are not slowing down for this dynamic choir. Vincent Bohanan & SOV will open for J.J. Hairston at City Winery in New York (Nov 20) and Philadelphia (Dec 3). They also have dates in Wilmington, Delaware; Atlanta, Georgia; Madison, Alabama; Detroit, Michigan, Seattle, Washington and Houston, Texas through the end of the year.
With three albums and four Stellar Gospel Music Award nominations under its belt, Vincent Bohanan & SOV released its fourth project, Live in Dallas, in October. Recorded at the Concord Church in Dallas, Texas, Bohanan describes the album as SOV all grown up. "This album is giving a more mature version of the choir and a more mature version of me," says Bohanan. "We were still in our teens and early twenties when we recorded our prior albums. On the last album, I was only in my first year of being a pastor…a lot has changed since our last recording. Live in Dallas is definitely a more mature sound with the choir, with the band and with me." The album boasts 11 full songs, with memorable praise breaks, reprises and intros creating a project of 16 tracks in total. Of all the 11 songs on the album, Bohanan wrote all but one, "There Will Be Glory" which was written by Sigmund Morriar.
Live in Dallas was recorded in 2022, to commemorate the 8th anniversary of Vincent Bohanan & SOV. "Every year, we do an anniversary concert in a different city so that we can connect with our fans from around the country. Every city has its own energy, and we get to feed off of that to create a unique experience for each recording. We had a great evening of celebrating the Lord through song, and I think people will enjoy the recording," says Bohanan. The ensemble's 10th anniversary recording will be held in New York City.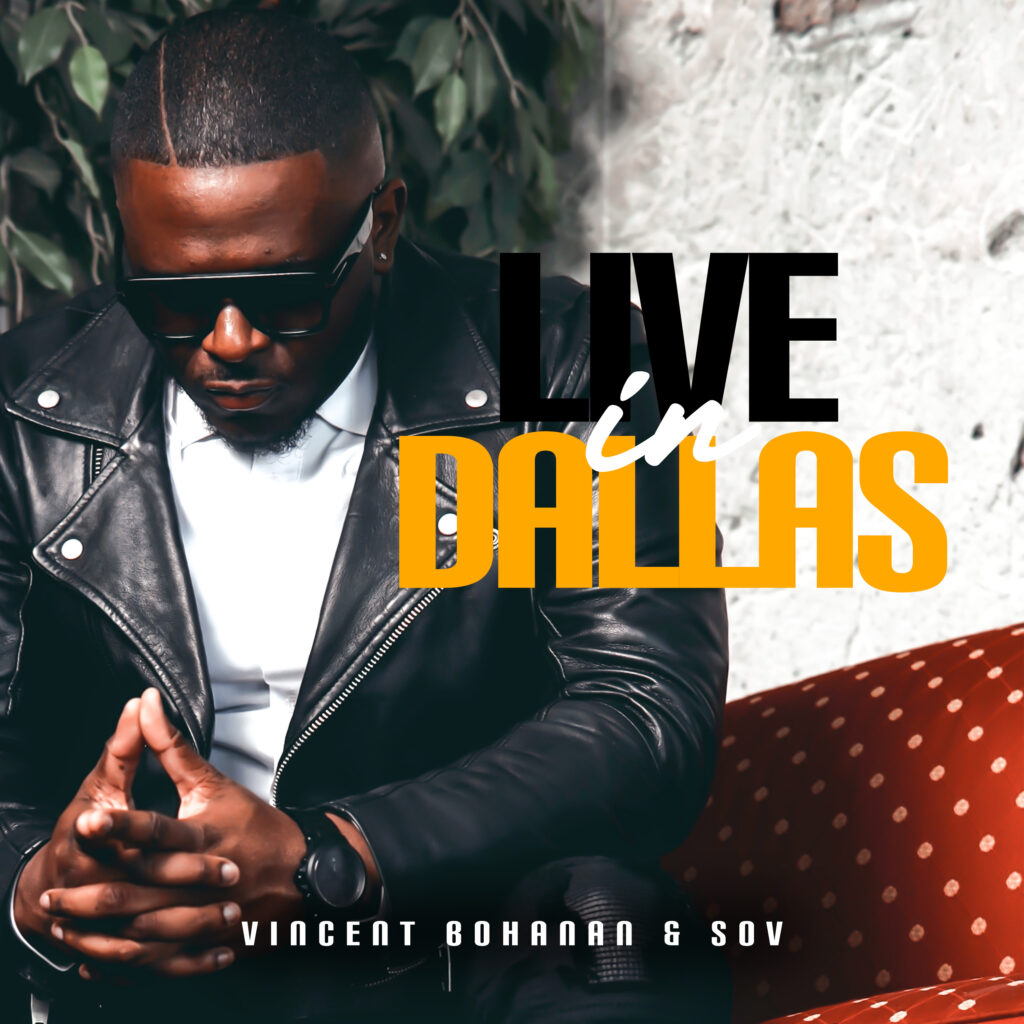 Vincent Bohanan & SOV was the first artist signed to HezHouse Entertainment. HezHouse founder, Grammy winner Hezekiah Walker, says the ensemble "embodies the strength and vitality of the millennial Gospel choir sound."
Live in Dallas, Vincent Bohanan & SOV's second release on HezHouse Entertainment, is available now.